Enhance your yoga session with cannabis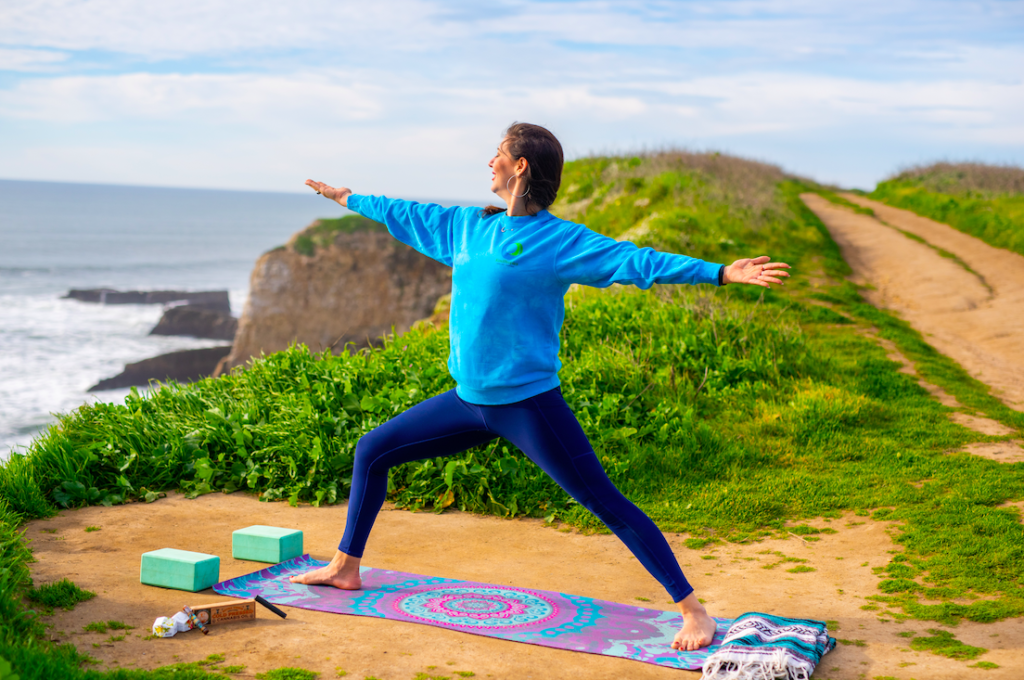 Take your yoga session to the next level with cannabis. The effects you get from cannabis can put you in the head space to help you achieve a deeper experience in both body and mind and make you more connected to your breathing and movement. When used as part of your post workout recovery regime, cannabis can really shine.
To celebrate this glorious match, we have partnered with Hotsource Yoga studio on a special offer. Starting Monday, January 24, for just $59 get a bundle of cannabis products and a free yoga session you can redeem for any class at Hotsource Yoga in Aptos.
Each yoga bundle is worth $160 but we are offering it to you for only $59! Each bundle includes:
Lowell Farms disposable vape
(2) tins of WYLD gummies, including a CBD variety
Space Coyote Sativa Preservation Society Infused Preroll
Farmer & The Felon non-infused preroll.
Pass for (1) yoga class at Hotsource Yoga in Aptos
This is a limited offering so get it while you can! Only one bundle per customer please!
Hotsource is one of the premier yoga studios in Santa Cruz County. The studio offers a wide variety of classes, including hot yoga, pilates, bootcamp and fusion classes for people at all levels. Why heat? The heat helps increase circulation, work muscles and connective tissue so that your joints are more lubricated and easily manipulated. The sweat also feels great! Sessions are all about your personal comfort so you can step outside anytime you need to. Like all workout sessions, hydration is super important so remember to drink plenty of water.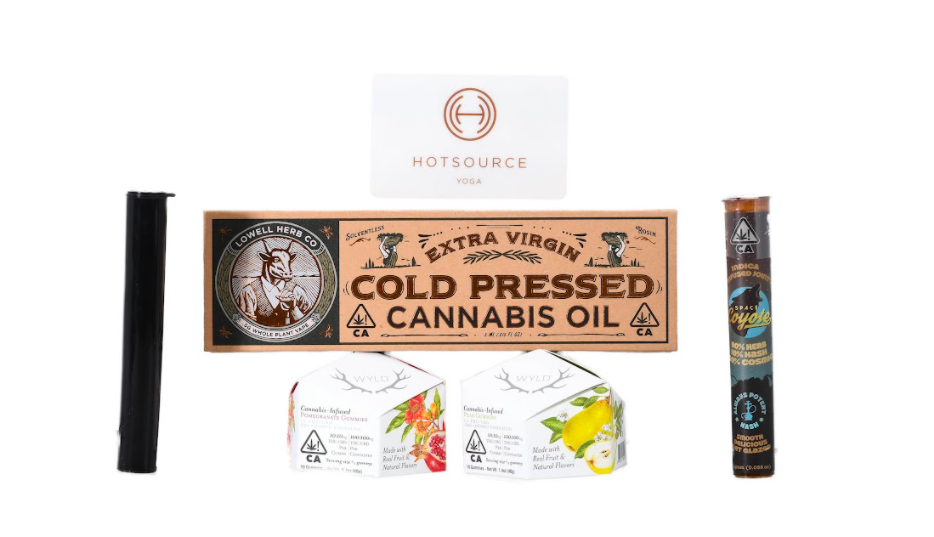 WHY ARE PEOPLE INCORPORATING CANNABIS INTO THEIR WORKOUT REGIME?
Today's cannabis products are also specially formulated to leverage the restorative power of cannabis compounds making them an effective part of people's workout regime. Cannabis compounds like CBD can help alleviate anxiety and help your body bounce back after an intense workout. CBD has several beneficial effects and is non-psychoactive so it will not get you high. CBD has anti-inflammatory properties and according to a study by the American Journal of Sports Medicine, CBD has been shown to reduce inflammation in football players.
WHAT IS THE ENTOURAGE EFFECT?
When cannabis compounds are combined, you can get the entourage effect. This is when all the cannabis compounds, including THC and CBD work synergistically with cannabis terpenes and flavonoids to provide a fuller cannabis experience than you would get with just THC. In this example, THC acts to heighten the effects of the array of cannabis compounds. The era of cannabinoid and terpene therapeutics has just begun as researchers and product manufacturers uncover an increasing number of benefits from these compounds on their own and when combined in unique formulations.
DO I NEED TO HAVE A HIGH PERCENTAGE OF THC TO EXPERIENCE CANNABIS EFFECTS?
You do not need to get a product with a high amount of THC to get all the benefits of cannabis. Indeed, you may find that a low-THC product works best for you. Full spectrum, whole plant formulations include terpenes and other cannabinoids (like CBG) in smaller amounts, which impact the effects you get from the product. Common cannabis terpenes to look out for include pinene, limonene and myrcene. Pinene has that green, pine forest scent and is used holistically as an anti-inflammatory and anti-bacterial. Limonene gives that uplifting citrusy scent and is used as a mood enhancer and myrcene is known for its sedative, relaxing effects.