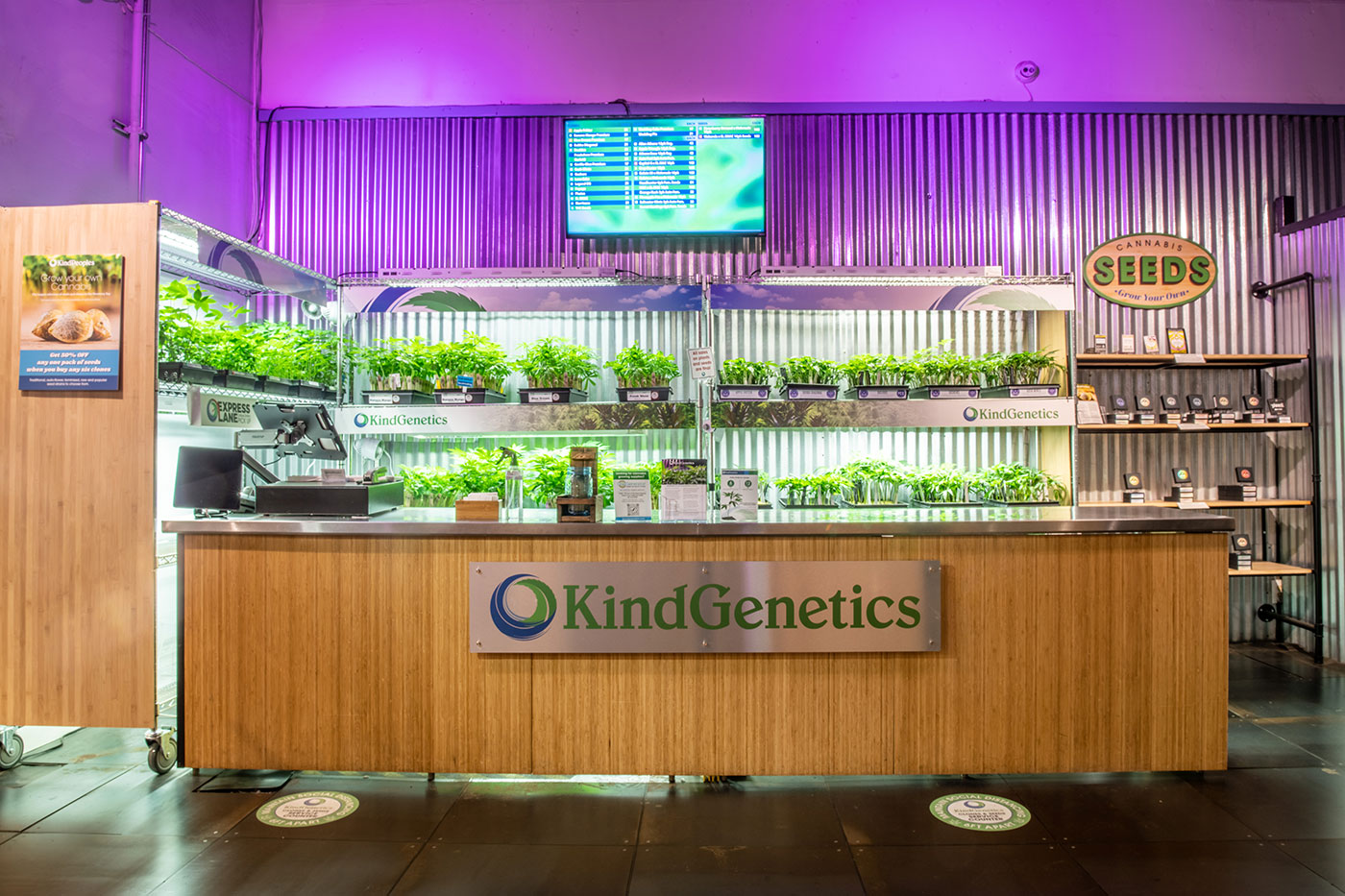 KindGenetics
Grow your own cannabis with a little help from KindGenetics. We are passionate about cannabis. Ever since the medical cannabis days we have been the Santa Cruz destination for seeds and clones. We carry a wide selection of popular and exotic strains to fit your growing needs. Located at our Soquel Avenue dispensary, we stock the largest selection of seeds and clones in Monterey Bay. Our consultants are ready to answer any of your cultivation questions.
Seeds and Clones
Growing from seed results in bigger plants.
We carry a wide selection of seeds, available in indica, sativa and hybrid varieties in regular (non-feminized), autoflower and feminized. Read our seed guide on the various seed types available. Watch our video on the benefits of growing from seed.
Clones are convenient and great for the first-time grower. Watch our video on the benefits of growing clones.
We only source stable, clean and robust genetics from top California nurseries. Select from original strains like Blue Dream and Black Jack to more exotic, award-winning strains like Runtz and Super Lemon Haze.
Check our menus regularly for new strains and plant starts, including seedlings and teens. Review this guide on the difference between clones and seedlings.
Still have questions? Watch our video on clones vs seeds.



Growing your own cannabis is a rewarding experience.
To help you get started on your cannabis journey, watch our video series filled with easy-to-follow cultivation tips.
Transplanting Clones & Seedlings