About KindPeoples
KindPeoples is Santa Cruz County's largest cannabis retailer, with two locations in the iconic beachside community we call home. We take pride in providing an enriching cannabis experience for people from all walks of life.
Our journey as a company began during the medical cannabis years and has evolved as state laws and regulations have evolved. One thing has never changed, our commitment to providing superb customer service and the highest quality products from trusted vendors.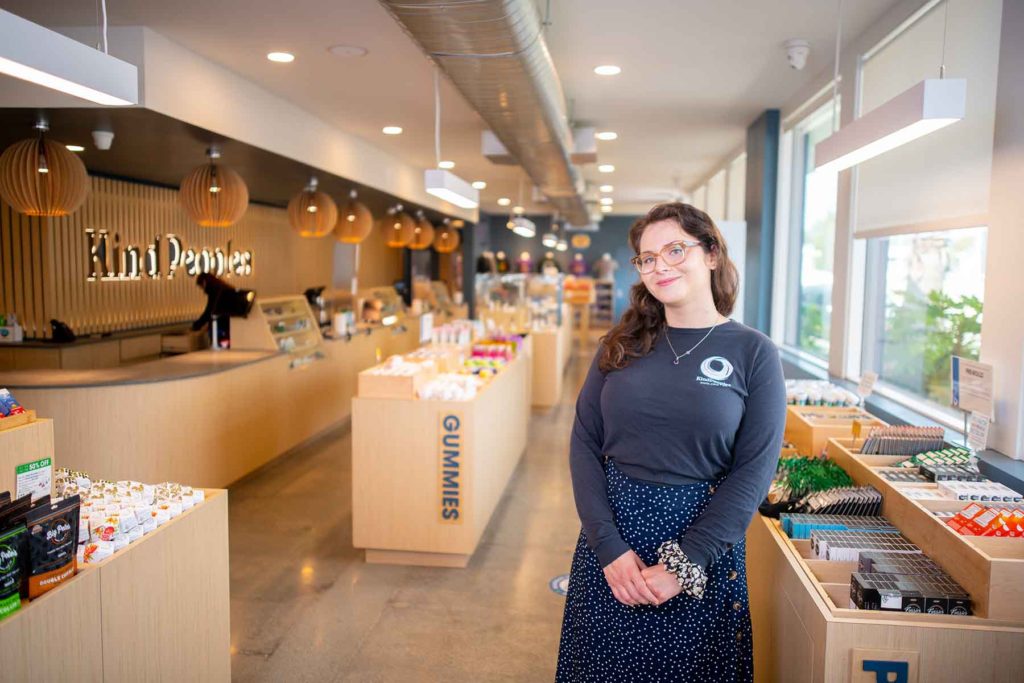 The Mission
KindPeoples inspires you to find meaningful connections with cannabis through innovative services and curated products that suit your lifestyle. By offering a friendly knowledgeable staff in a beautiful modern space, KindPeoples promises an unparalleled experience that bridges the gap between cannabis and community.
The Vision
We are creating a new paradigm in personal health by inspiring humanity to realize the full benefits of cannabis.
The Experience
The moment you walk through our doors you are greeted with smiling faces in an open, modern sales floor adorned with local artwork and product everywhere the eye can see. Interact with products in any category on your own or guided with a Cannabis Consultant. Visit our Doobie Bar for a wide selection of pre-rolls, browse the KindGenetics department to select live plants, and search our digital menus to quickly find the best cannabis products California has to offer.
With a specially trained staff dedicated to guiding you smoothly through the process, together we can explore the various delivery methods, cannabinoid, and terpene combinations to find you the product that perfectly suits your lifestyle.
The Products
All of our products are lab tested for potency, cannabinoids, terpenes, consistency, and pesticides to ensure you have a safe, clean, and high-quality cannabis experience. KindPeoples is dedicated to constantly sourcing California's best cannabis products available. Our shelves and display cases are filled with award-winning exotic flower and extracts for the connoisseur. We carry a wide assortment of items including artisanal chocolates and baked goods, as well as top-selling gummies and cannabis beverages. We are brimming with vaporizing variety from the latest cartridges to easy and discreet disposable vapes.