Vape cartridges and pod systems
Vapes have a lot to offer to consumers who do not want to smoke in a traditional way, but still want to experience the flavor and effects of a particular cannabis strain. Vaporizer technology has evolved tremendously over the last five years. You can find vape cartridges and pod systems prefilled with cannabis oil, as well as portable vaporizers for flower. The most common cartridge you will find at a licensed dispensary is the 510.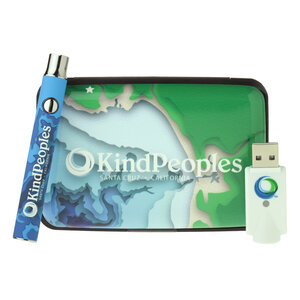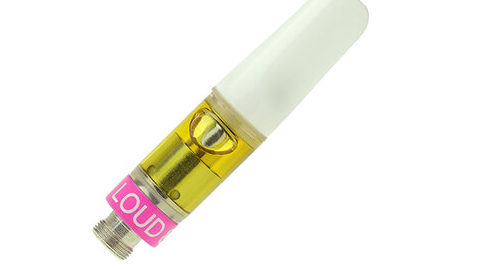 Pods fit proprietary pod systems, so make sure you get the correct pod to go with your battery source. If you have any questions, you can always ask one of our consultants. If you want to skip the cartridge entirely, disposable vape pens come pre-loaded and are easy-to-use, convenient and great for travelling.
Shopping Tips for Vapes
Cartridges and pods are sold in half gram and full gram amounts.
Choose a variable temperature battery to go with a standard 510 thread vape cartridge to select the heat setting that works best for the cartridge.
KindPeoples branded variable temperature batteries can be found under accessories on the online menu. To change the temperature on the pen, click the button three times in quick succession.
Common types of oil in vape cartridges are distillate, live resin, C02, and full spectrum. Each delivers a different flavor and effects, ask a consultant if you have any questions.
Check our deals page for a new monthly Buy One Get One for 50% off sale on vape cartridges.
Types of Vape Oils & Vape Glossary
Distillate: Refined oil with pure cannabinoids, containing no other plant compounds, offering a clean and potent experience.
Isolate: Refined oil with only a single cannabinoid, such as THC or CBD.
Live Resin: Made with fresh frozen whole cannabis, live resin captures the full flavor of the cannabis strain. Live resin is considered full spectrum as it contains a mix of cannabinoids and other plant compounds, including terpenes and flavonoids.
Full Spectrum: A broad array of cannabinoids and other plant compounds, including terpenes, which provide an enhanced cannabis flavor and provide deeper effects.
CO2: Naturally occurring compound used in extraction, great for CBD delivery
Viscous: The "viscosity" of cannabis oils and extracts refers to the consistency or thickness of the substance. If the cannabis oils have a high viscosity, it will require more voltage to properly produce a cloud of vapor.
Voltage: The standard unit of electrical energy applied to the cartridge from the battery base to produce vapor. The higher the voltage the higher the temperature can go.Add block