Cannabis Careers At KindPeoples
Contribute to one of the most rapidly growing industries in the country. If you're interested in working with cannabis, educating the public about its proper use, and meeting other fun, passionate people, the world of cannabis is a great place to invest your time and energy.
KindPeoples is Santa Cruz County's largest cannabis retailer, with two locations in the iconic beachside community we call home. We take pride in providing an enriching cannabis experience for people from all walks of life. We bring professionalism and strict adherence to high company standards in all that we do. Working in the cannabis industry requires attention to detail, awareness of rules and regulations and strategic thinking.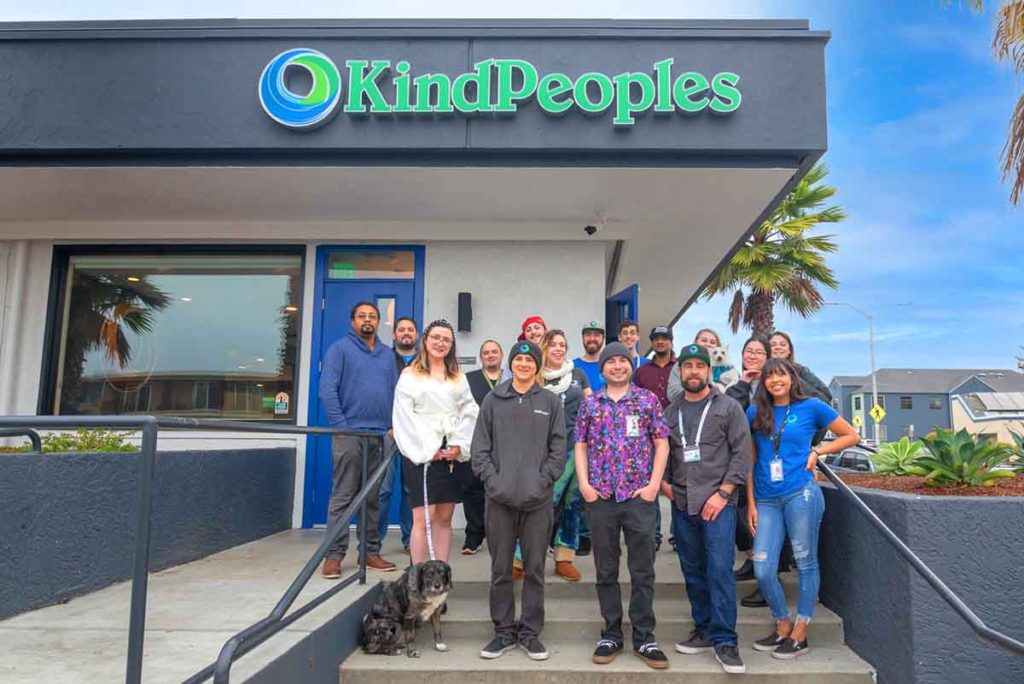 KindPeoples is looking for dedicated cannabis lovers who defy stereotypes, who are eager to learn and grow professionally, and who pride themselves in being responsible, trustworthy, and hardworking. We offer competitive rates, employee benefits and a diverse range of opportunities.
KindPeoples respects, values, and welcomes diversity in its members, its workforce, and in the community it serves.
In addition to complying with Federal, State and local laws, KindPeoples provides equal employment and participation opportunities for all without regard to race, age, religion, color, sex, gender, national origin, ancestry, physical or mental disability, medical condition, genetic information, veteran status, marital status, pregnancy, gender identity, gender expression, or sexual orientation.
If you're interested in joining our award-winning team, please check out the available job openings. Please note: regulations require that all job applicants must to be 21+. Job offers are contingent on passing a background check.