The Evolution of Adult Gummies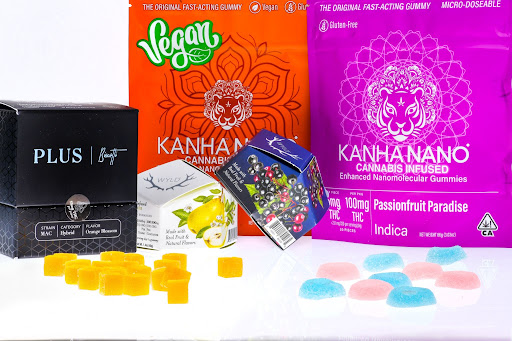 These are not your grandmother's after dinner mints! But they could be. Cannabis infused gummies are one of the most popular product categories and it is easy to see why with the myriad of flavors, ratios, ingredients, and technology available to cannabis consumers looking for the perfect bite-sized infusion to their day.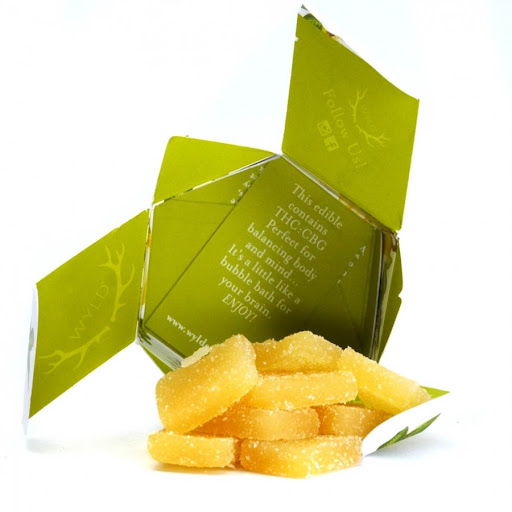 "It's a little like a bubble bath for your brain. Enjoy!" reads the package of Wyld's 1:1 THC:CBG Hybrid Enhanced Gummies. CBG, or ​​cannabigerol, is often referred to as the "Mother of all Cannabinoids" as it is the cannabinoid from which many others, such as THC, CBD, and CBN are derived from. The restorative and rejuvenating qualities of CBG along with the psychoactive effects of THC combine for a very balanced effect.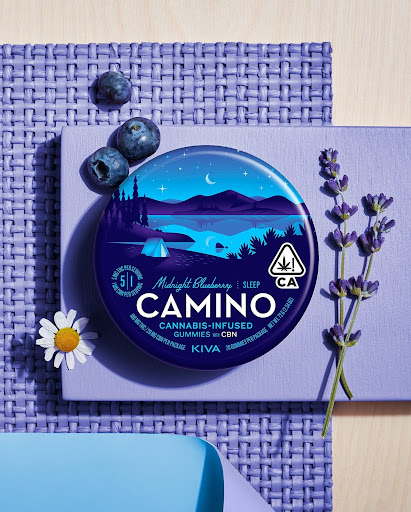 CBN, or cannabinol, is popular among cannabis consumers looking for products to aid with calm and relaxation. CBN is only mildly psychoactive, and may help users drift off to a better night of sleep. Kiva Camino's Midnight Blueberry CBN gummies are a fantastic choice for sleep relief. With just 1mg CBN and 5mg THC per piece, these are perfect for those looking to keep doses light, while also receiving the desired effects.
Ice water hash is beloved for preserving the full flavor and cannabinoid profile of a strain without using any chemicals or solvents, only water and motion. The Orange Blossom MAC Hash Gummies from PLUS use ice water hash as the cannabis input for a robust profile of terpenes and taste. MAC, or Miracle Alien Cookies, is a strain renowned for its balanced high of mental relaxation and rejuvenation. MAC is available now in edible form with these limited edition strain-specific  gummies.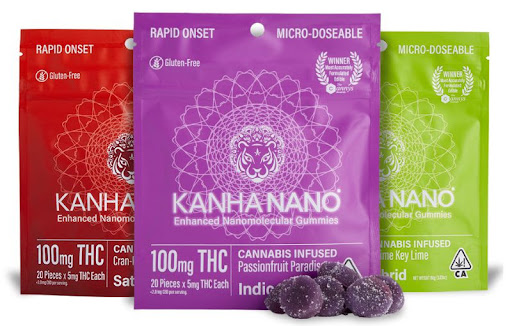 Kanha Nano gummies use a liposomal delivery method which breaks the cannabinoids down into tiny molecules that are better, and thereby more quickly absorbed by the body. These gummies are available in a variety of flavors and ratios, and are great for those looking for precise and fast-acting effects.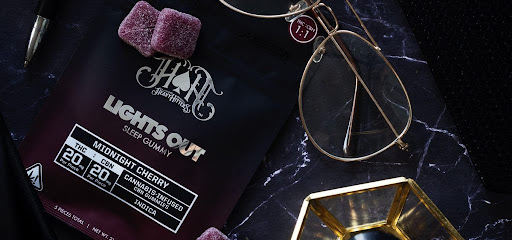 Featuring the dynamic duo of THC and CBN, Heavy Hitters' Lights Out gummies are perfect for those looking for  psychoactive relief at nighttime. Famous for their hard hitting distillate carts, Heavy Hitters has recently stepped into the edible arena with their Lights Out gummies. Featuring 20mg of THC and CBN per piece, these will have even the most seasoned connoisseur wrapped in a full-spectrum blanket of blissful calm. Perfect for a nightcap!