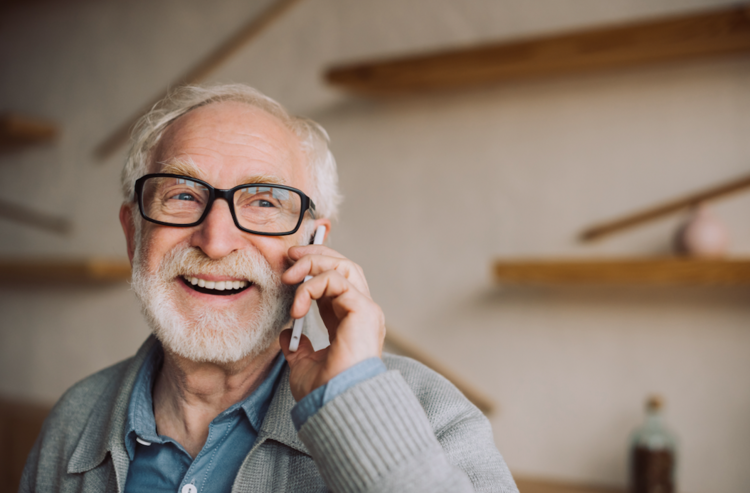 KindPeoples partners with Volunteers
KindPeoples is proud to support the senior programs of the Volunteer Center of Santa Cruz County: Stay Connected and Grocery Shopper programs.
The Stay Connected Program matches a volunteer with a local isolated senior in need. The matched volunteer makes regular, friendly phone calls to the senior for communication and support.
The Grocery Shopper Program provides volunteers to deliver groceries to vulnerable community members so they are able to continue to get the food they need as they shelter in place.
KindPeoples support of the senior programs is part of KindPeoples Cares, an in-house initiative to support local programs and amplify positive messaging that benefit our community and environment.
"The pandemic has left many seniors in Santa Cruz feeling isolated and without their usual support systems," said Roseann Cattani, KindPeoples Cares program manager. "We are thrilled to partner with the Volunteer Center of Santa Cruz County's Senior Programs to highlight their important work and help seniors in need."
The Volunteer Center is responsible for mobilizing more than 12,000 volunteer each year to address a myriad of community concerns, from adult literacy to adopt-a-family. During the CZU Lightning Complex Fire, the volunteer center registered more than 2,000 volunteers to help local evacuees.
If you would like to volunteer to deliver groceries to local seniors or know of a local senior who would benefit from a regular friendly phone call, contact the Grocery Shopper Program and Stay Connected. You can also donate directly to the Volunteer Center of Santa Cruz County.