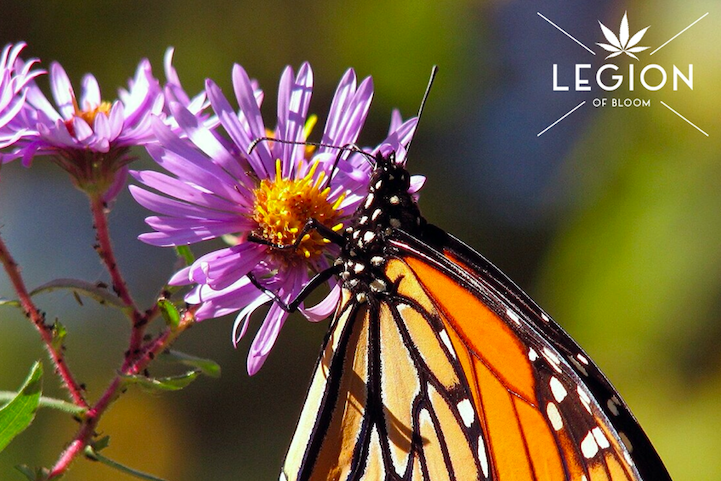 Help save the monarch butterflies
Starting in November and over the winter months into the spring, the Monterey Bay welcomes migrating monarch butterflies. Famous local roosting sites like Pacific Grove and Natural Bridges State Park usually see tens of thousands of monarch butterflies each year, drawn to the tall Eucalyptus trees that house their nests and the milkweed that grows wild in our region's parks, open spaces and backyards.
The annual event is a spectacular phenomena and tourists and locals alike visit these popular sites every year. But all is not well with the monarch butterflies. According to the latest count conducted by Xerces, an international conservation group, the population of butterflies that normally stop along the California coast during the winter "hit a low of less than 2,000 butterflies, a 99.9% decline since the 1980s, when up to 10 million butterflies overwintered in California".
The group's annual Western Monarch Thanksgiving Count looks at the number of monarch butterflies overwintering in tree groves along California's Pacific coast and Baja California. In 2020, volunteers collected data at 246 sites, three more than in 2019, and counted just 1,914 butterflies. In Pacific Grove, volunteers could not find one monarch butterfly in November. The two previous years, in 2019 and 2018, considered the lowest count on record, the group registered just under 30,000 monarch butterflies.
Conservationists and butterfly lovers are concerned about this dramatic decline, which scientists attribute to loss of habitat, climate change and pesticide use.
Understanding the critical challenges facing the monarch butterflies, we are happy to share that Legion of Bloom has teamed up with the California Association of Resource Conservation Districts (CARCD) to fund monarch habitat restoration projects across the state, and have committed to donating a portion of sales from their Monarch 1/2 gram or 1 gram vape cartridges to the preservation of the monarch butterfly.
To make it easier to support this worthwhile cause, Legion of Bloom has dropped the price of their Monarch 1/2 gram and 1 gram vape cartridges (510 thread).
You can order your Monarch cartridges at KindPeoples Soquel Ave. and Ocean St. locations via Express Lane.