5 Fun Fruity-Flavored Cannabis Strains
Feast your eyes on these fruity buds that pair amazing flavors with pleasurable effects for a fun new experience. Flavors in cannabis result from the synergistic effects of terpenes and flavinoids, which are not psychoactive by themselves, but provide health benefits and additional supportive effects. When cannabis tastes and smells like berries, mangoes, cherries, grapes or bananas, it's due to a complex interaction of various terpenes and flavinoids acting synergistically.
Providing a basis for pairing cannabis with food and wine, chefs are exploring the possibilities for infusing terpenes into dishes with complimentary flavors. Enjoy these strains alongside the bounty of California's seasonal abundance of strawberries, stone fruits like peaches, cherries and plums, and tropical fruits like mango, papaya and bananas. Visit the Santa Cruz Farmer's Market for inspiration after gathering some fruity, flavorful cannabis flowers from KindPeoples, and get cooking!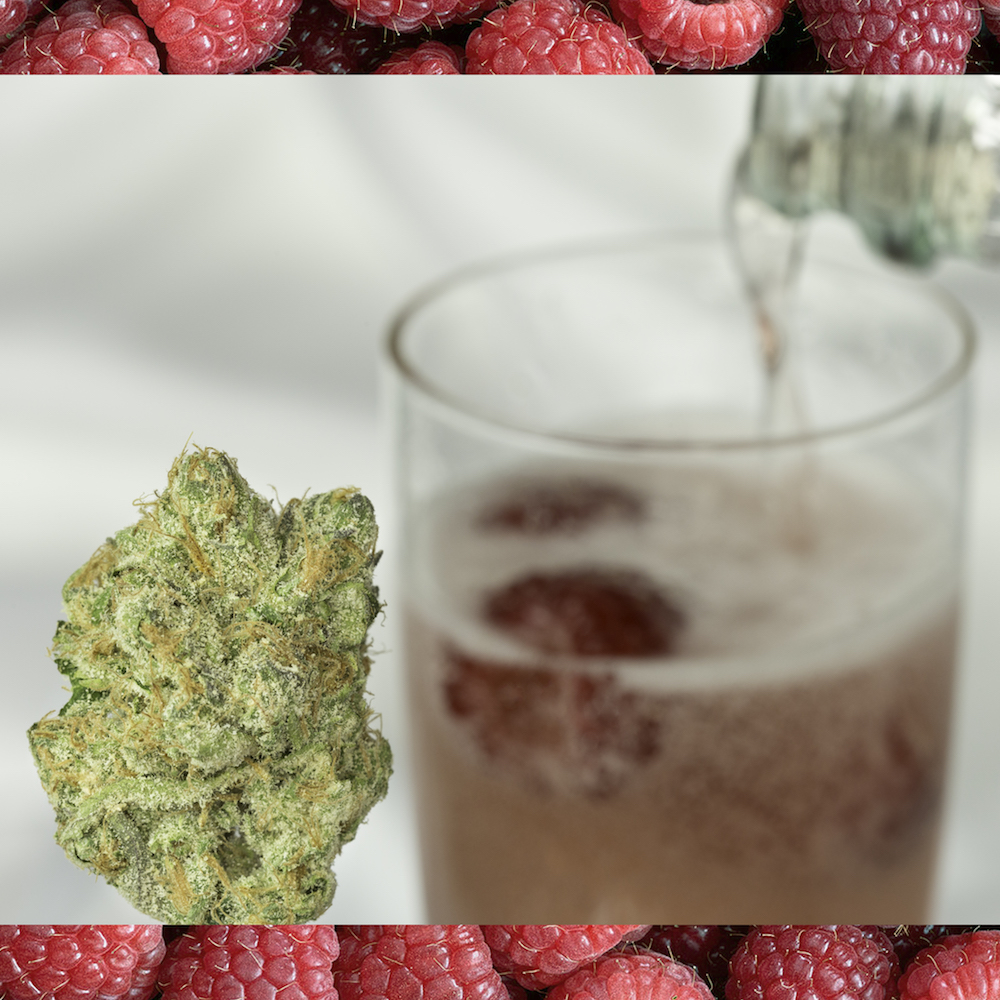 Pink Champagne
Deliciously fresh, each frosty bud emanates notes of berries, tropical fruit, and freshly fermented grapes. The high hits quickly with a wave of giddy lucidity, casting the world in a new, supremely positive light. Descend into a blissful, relaxing fog, encumbered by stress, anxiety, or any kind of tension, eventually leading to a sleepy couchlock and incredible case of the munchies. Pink Champagne is best saved for the late afternoon or early evening, but for those with a higher tolerance, it could function as a daytime flower.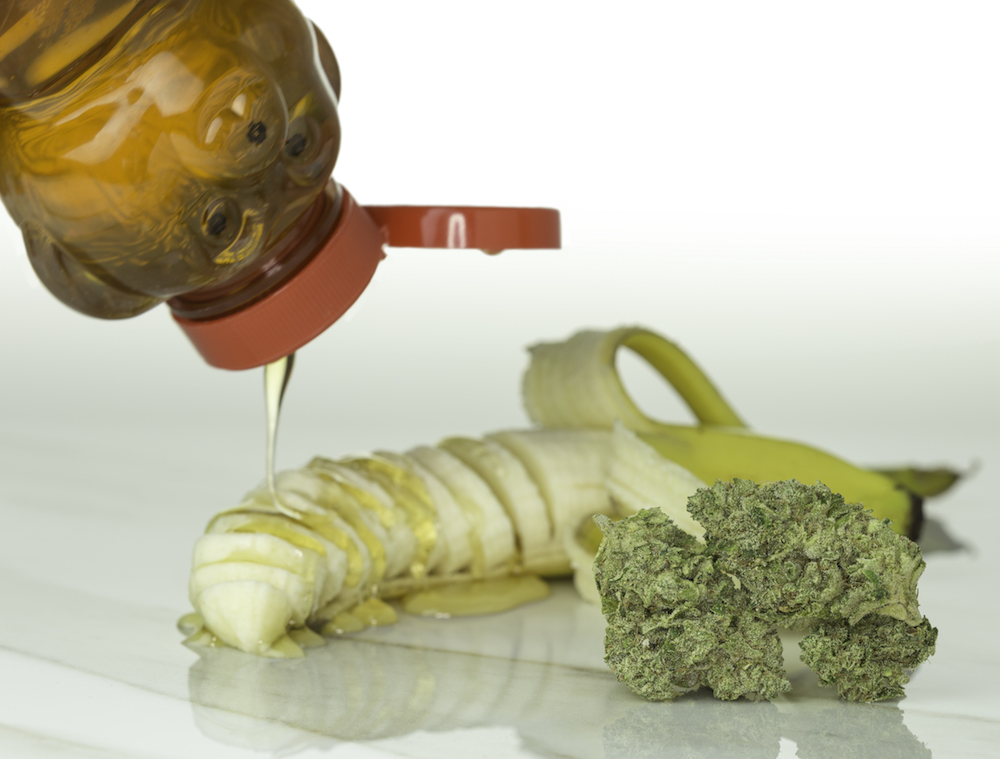 Honey Banana
Fresh, perfectly-ripe banana, tart citrusy candy, and hints of earth combine with just a touch of pungent gas to form one of the most delicious-smelling flowers KindPeoples has ever carried. Beginning with a wave of joyful lucidity, things quickly transform into a fun, giggly euphoria with a light body high. Another interesting effect of this flower was intense focus, making this flower truly ideal for any type of creative pursuit.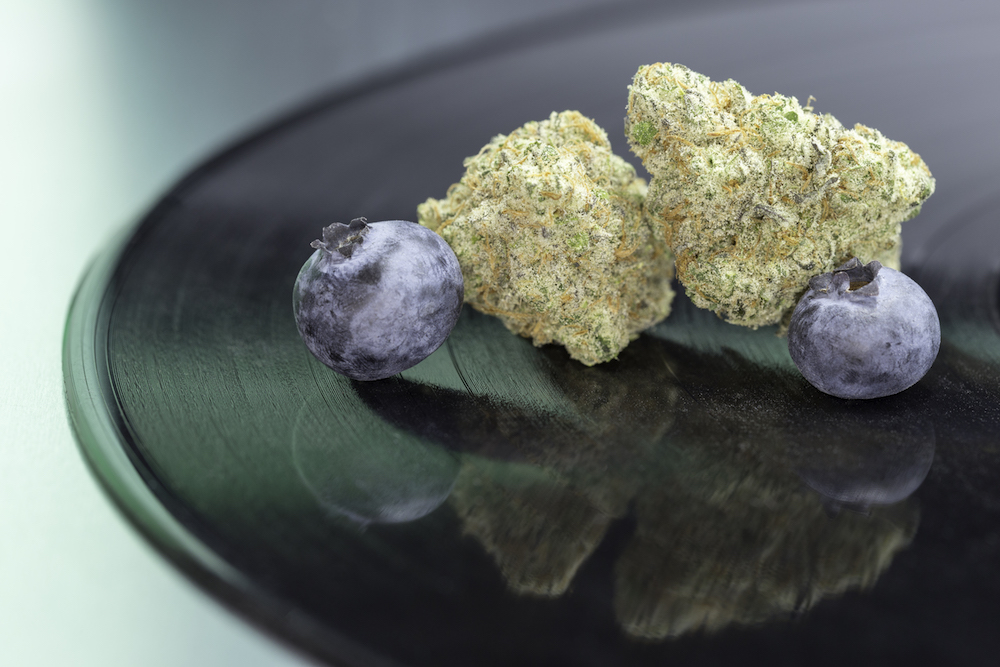 DJ Short's Blueberry
While the exact genetics are unknown, this original West Coast Blueberry varietal is said to be a cross of landrace strains from Central America and Southeast Asia, procured by seed breeder DJ Short while traveling the world. Large, chunky nugs smell like berries and sharp citrus, and the high rushes into your mind as joyful, pleasant euphoria which, over time, turns into an extremely relaxing sedation and an eventual couch lock, making it best for use at night.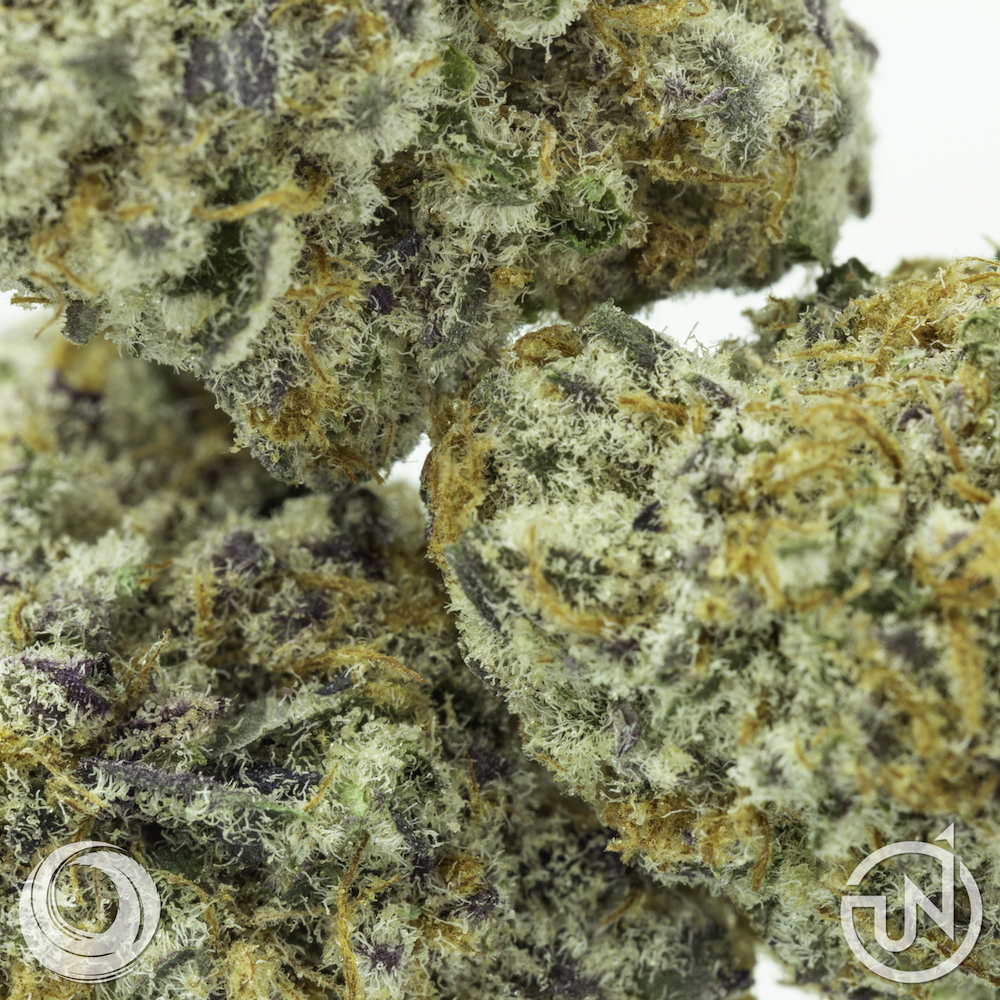 Purple Punch
Buds in shades of deep purple and bright green burst with a complex aroma of grape candy, tropical fruit, and sweet cream. Users should prepare themselves for an extremely relaxing buzz, complete with a strong, sedating body high, most appropriate for evenings.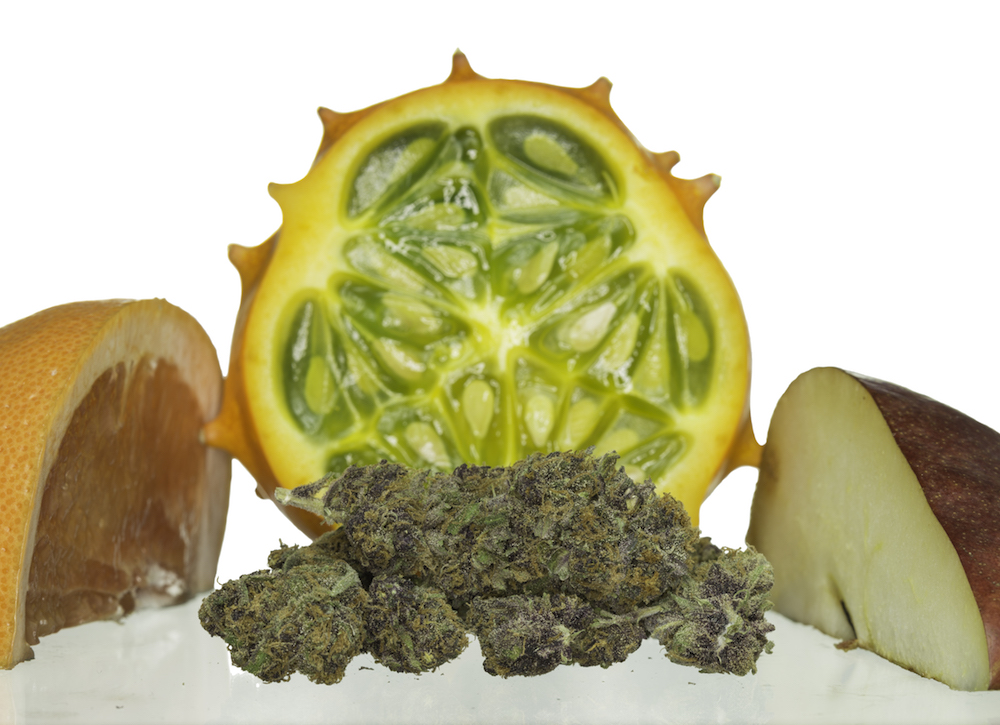 Forbidden Fruit
This delicious boutique strain has flowers that are bright purple, orange, and fuschia, with aromas reminiscent of a freshly-peeled blood orange intermingling with a freshly baked cherry pie. The well-balanced high produces sedative Indica effects, mediated by a serene Sativa motivation. At first, users will feel uplifted, joyful euphoria, leading to a calm sense of well-being and renewed focus. As time goes on, the buzz transforms into a deeply-relaxing stone, accompanied by a heavy, analgesic body high.