Cannabis for stress, anxiety and insomnia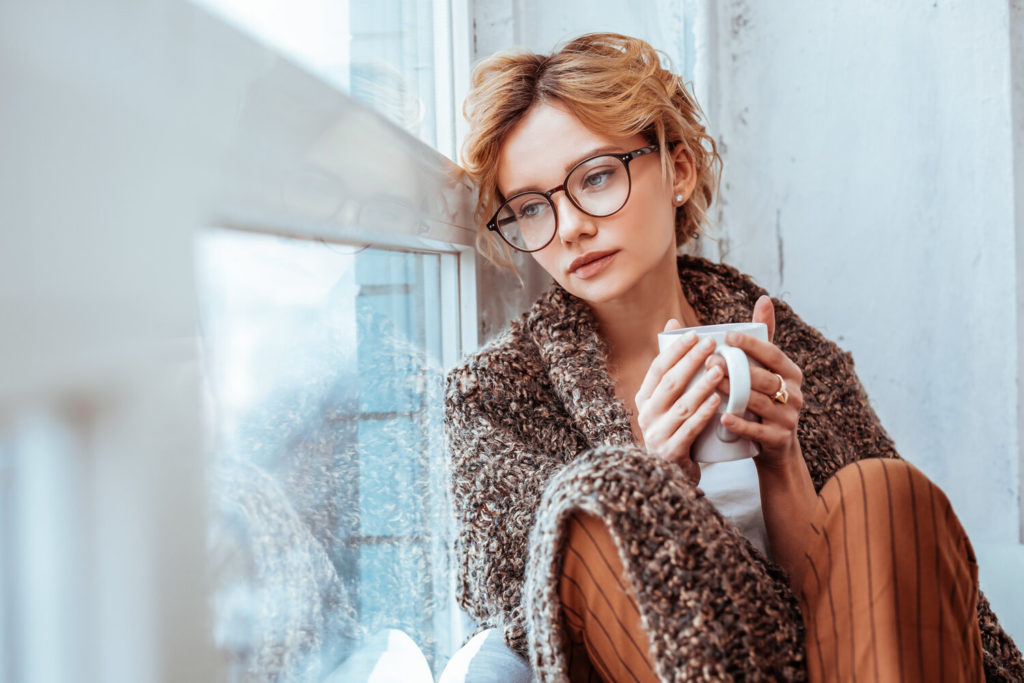 The coronavirus and resulting shelter-in-place policies have turned our world upside-down. During such serious times, drastic changes to our normal routines are disruptive and cause anxiety and stress. At KindPeoples, we are used to providing products aimed to soothe and comfort. We asked a few of our brands that use cannabis in innovative ways to share the inspiration behind their products and formulations.
Mr. Moxey's Mints
(as told by: Maxwell Wander, regional sales manager for botanicaGLOBAL)
What was the inspiration behind your mints?
When states began to legalize recreational cannabis several years ago, we saw an opportunity to offer people a consistent, reliable and elevated experience through edibles. We thought that with legalization, the demographics of cannabis consumers would begin to evolve – that as our industry shed the stigma of cannabis, people newer to it would be looking to experiment and find products that suited them. With that in mind we wanted to make a product to help retailers connect to this new kind of consumer; something discreet, micro-dosed, and with various experiences to choose from. We figured this way we could empower people who use our products by putting them in control of their experience. Infusing our mints with carefully selected herbs allows us to combine the benefits of herbal wellness with cannabis, as well as support the various mood states we offer.
What is it about the combination of botanicals and cannabis that is special?
First and foremost, we believe in herbal wellness. We also know that people use cannabis for a variety of reasons, including their wellbeing – to help them sleep, to alleviate pain or anxiety, et cetera. So for us it always made sense to infuse herbs into our mints to bring these worlds together. We've also formulated each mint option so that the particular herbal blend compliments the cannabis varietal nicely. For instance our Relaxing Cinnamon mints use a 5mg dose of THC from Indica strains, while the addition of skullcap, oat straw and linden blossom work synergistically to soothe, relax, and calm. It all goes hand in hand with that relaxing, Indica experience and also promotes overall wellness. Each variety of mint has its own curated selection of herbs, and I believe that makes our product truly unique.
What are particular blends that are good for stress or anxiety?
For stress and anxiety I'd typically recommend a blend with CBD. Our Balance Peppermint mints have 5mg hybrid THC and 5mg CBD per serving for a nice 1:1 ratio. Infused with bacopa, Indian gooseberry and lemon balm, these can be a great option when looking for something to help calm and relieve anxiety. For those who are seeking the benefits of CBD but prefer a minimal psychoactive experience, we've got mints with 5mg CBD to just 1mg THC per serving – our 5:1 Calm Peppermint mints and 5:1 Relief Ginger mints. These two are great for a more subtle, soothing experience.
Where do you source your ingredients?
Because our mints use several distinctive ingredients (herbs, natural sugar from cane, peppermint, cinnamon, ginger, cannabis extract, etc) we get our ingredients from a variety of sources. But what's consistent across the board is our commitment to using quality ingredients. Our mints are all vegan, gluten-free, and low-sugar. Additionally, they don't contain any artificial dyes, artificial flavors, or artificial sweeteners. And of course we use a full-spectrum, CO2 infusion from cannabis grown without pesticides, herbicides, or fungicides.
Sensi Signature Products, Inc., makers of Sensi Chews and Capsules
(as told by Lisa Tollner, co-founder of Sensi Signature Products, Inc)
Inspiration behind Sensi
Back in 2010, Sensi founders Lisa and Edic, saw an opportunity to use their business skills to help those who were suffering. Her mom was dealing with severe chronic pain and could not use opioids, and her uncle was diagnosed with cancer. Their friend who had tried every type of therapy to fight breast cancer was on borrowed time. They wanted to find a way to help and saw the need for edible products for non-smokers.
We began experimenting with different product ideas, healthier options and consumable methods. We spoke to professional chefs and confectioners, and strived for safety and consistency. We developed packaging and instructions that would be helpful and enable accurate dosing. We focused on consistent potency, reliability, good taste, portability and easy to dose. In 2013 Sensi Chew was launched.
Now, we see our products help people from all walks of life, and we are dedicated to our mission of consistent, safe, and effective wellness products. We've learned so much since it all began and we're grateful to so many who have lent their knowledge and guidance along the way. Being a cannabis manufacturer is an incredible opportunity to help people live healthier, happier lives and we are honored to be part of this important movement to take control of our health and wellness.
What is it about your products that are attractive to people who want to get the benefits of cannabis (CBG/CBD/CBN) without getting high?
We recognized early on that for many people cannabis is about providing relief and not about getting high. That approach informed all of our decisions, from dosing to lab testing, usage instructions to packaging. We use whole-plant cannabis extract in our formula and the trace amounts of CBN, CBG, and CBD all work together for a better effect. THC has its place and is a very powerful pain reliever, and finding the right balance of THC to other cannabinoids is what's important.
Sensi Caps Softgels are non-psychoactive and contain 25mg of CBD and 1mg of THC, and provide quality relief from pain, stress and anxiety. The CBD and THC work in harmony and improved absorption in the body which is why they are more effective then when used alone. Sensi Chew Platinum is similar but as a fudgy chocolate caramel.
Your insomnia chews have CBG and CBN, what makes those cannabinoids beneficial?
Sensi Chew Insomnia includes THC extracted from the whole plant so it combines with other cannabinoids such as CBG and CBN. It is also infused with Melatonin to regulate sleep patterns, which helps people stay asleep during the night. The THC relaxes the body and mind while the Melatonin creates a consistent rhythm, providing a deep sleep and waking to feel rested and refreshed. We also offer Sensi Chew Insomnia Plus with CBD + Melatonin, which is non-psychoactive and ideal for those who prefer CBD and have a mild to moderate insomnia to address.
Where do you source your ingredients?
Sensi cannabis ingredients come for top California growers and extractors, and who meet our stringent guidelines. Other ingredients come from leading national food-grade manufacturers.