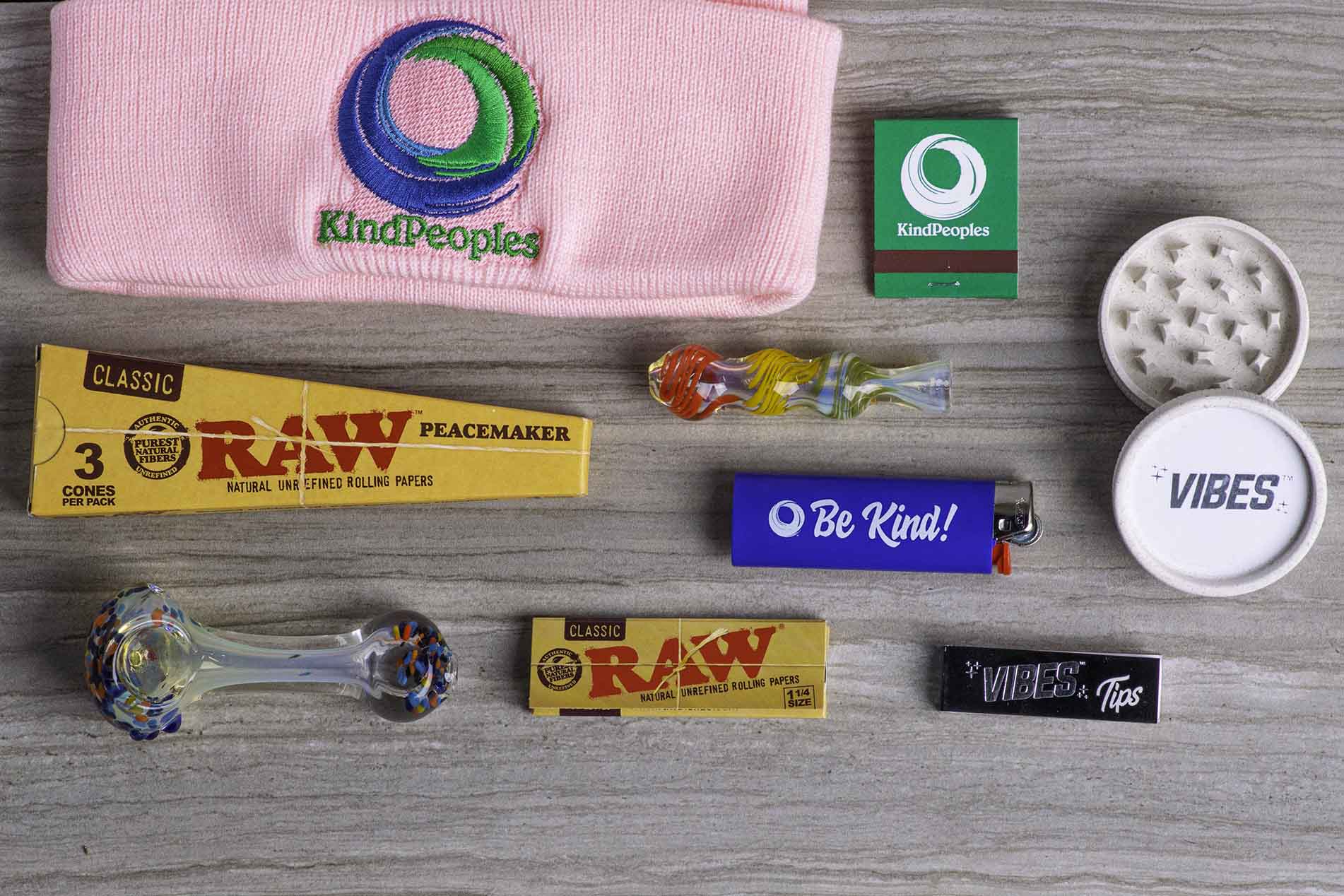 Cannabis Accessories
Voted one of the best head shops in Santa Cruz, KindPeoples has the gadgets and tools you need to take your cannabis experience to the next level. Whether it is new vaporizing technology or earth-friendly grinders, the accessories market is constantly expanding, offering many options to the cannabis consumer. Check out what we currently have in stock under accessories in our Soquel Avenue and Ocean Street menus.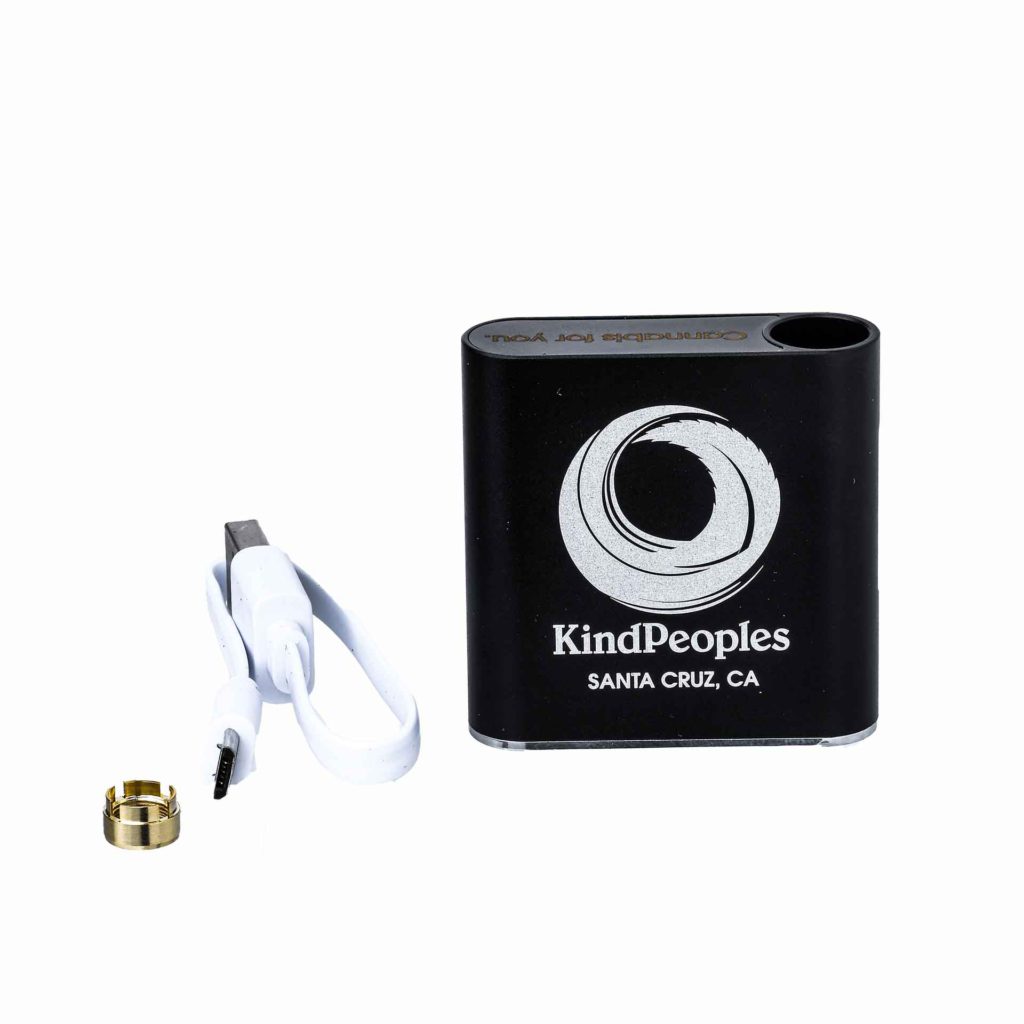 Flower Accessories
We carry a large selection of glass pipes, cones, tasters, bongs, bubblers and premier grinders. Check out our large selection of rolling papers and a rolling machine to roll your own.
Vape Accessories
Vape battery bases fit 510 vape cartridges or vape pods. They are not interchangeable. Ask a consultant which ones go together.
Pick up a KindPeoples variable temperature battery or MOD battery to fit standard 510 vape cartridges. MOD batteries offer longer battery life and a convenient, discreet fit.
For your vape pods, we carry Stiiizy and Pax Era battery bases. Make sure you select the correct battery for your pod. If you have any questions, ask a consultant before you make your purchase.
Concentrate Accessories
We carry bangers, dab rigs, nails, dab tools, vaporizers for all your concentrate needs.
Electronic vaporizers like The Puffco Peak are one of the best-selling and easy-to-use vaporizers on the market.
Apparel
Pick Up a KindPeoples sweatshirt, t-shirt, hat and other branded apparel.